We all love our record players for various reasons. Maybe ours was a gift from a relative long gone and we picture them enjoying the turntable in its earliest days. Maybe we have a special relationship with it because it was a purchase we made ourselves and are proud to own it. Perhaps we just really enjoy the sound that the turntable and component system provides. Regardless, who wouldn't want to make a few little improvements here and there to make the sound quality just that much better? Who wouldn't do what they could to improve upon something as special and cherished as their turntable? These are important questions to consider, and with the right turntable and the right perspective, it is easier than you might think to make your turntable turn into truly the best turntable you could imagine.
The problem that most folks run into, whether you have a top shelf VPI Turntable or a cheaper turntable is that these are machines. They run like a machine and are sometimes impacted in negative ways by little things here and there that have a really negative influence. While this is the unfortunate reality, there are other positive things to keep in mind. With any machine that is negatively impacted by outside forces there is the flip side that said machine can be positively influenced as well. For example, let's say you bring home your turntable and set it up with your amplifier and speakers and put on your favorite record. You've set your turntable on a side table, and the sound is atrocious! Set the same system with the same record up on your book shelf and the sound is transformed.
So, why does this happen? The answer is distortion. It happens everywhere and has a lot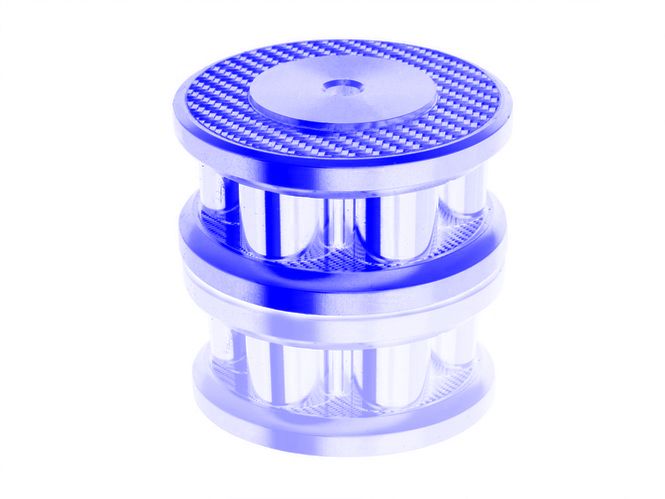 of different iterations, but the problem is that distortion hurts the sound of your system. Think about this example: you have a wooden floor, and because of the way the floor is set up, whenever you walk on it the planks in the floor vibrate. This means that the vibrations eventually make their way to your record player and the speakers vibrate. The vibrations produce negative distortions that hurt the sound quality. Other things can cause similar issues. The sounds of your electrical appliances or your fridge or your kettle, for example; these are all problems that you will have to battle on the quest for great sound quality.
What can you do to change this and protect your sound from the horrible impacts of distortion? There are a couple of techniques that folks have tried with success. You can find such important record accessories at online stores like SoundStage Direct and other places. One technique includes a record clamp. The clamp is twisted to fix itself to the turntable, ensuring that the connection that the record has with the platter is secure, making the sound quality more solid especially in the lower frequencies. Other companies make similar devices that act as weights to add stability to your turntable against the negative impacts of distortion.